Your canopy is the first thing drivers see when they pull up to your gas station. Since making a good first impression is crucial to your business's success, your canopy needs to be in good shape if you want drivers passing by to choose your station over the one down the street. Caldwell Signage Solutions can help you make your gas station canopy the best one on the block. We offer canopy repair and installation for gas stations throughout Ohio to ensure your business sends the right message—that everything you have to offer is of the highest quality.
Gas Station Canopy Repair in Ohio
A gas station canopy is not a small investment. To protect that investment and continue offering customers a comfortable and welcoming environment, you must keep up with canopy maintenance and repairs.
Between the unpredictable Ohio weather and drivers not paying attention to what they're doing, gas station canopies undergo a lot of regular damage. A canopy that's falling apart is not only an unattractive sight that will make drivers go right past your station, but it's also a safety hazard for those that do pull up to your pumps.
At Caldwell Signage Solutions, we can provide complete gas station canopy repair in Ohio and install new canopies if yours is beyond saving. Our skilled repairmen can restore damage caused by vehicles, structural damage to building supports, broken cladding, clogged gutters, grunge buildup, broken signs, and more.
Don't let normal wear and tear to your Ohio gas station canopy become too costly to your business or too dangerous or unattractive to your customers. Contact Caldwell Signage Solutions for prompt and expert canopy repair today!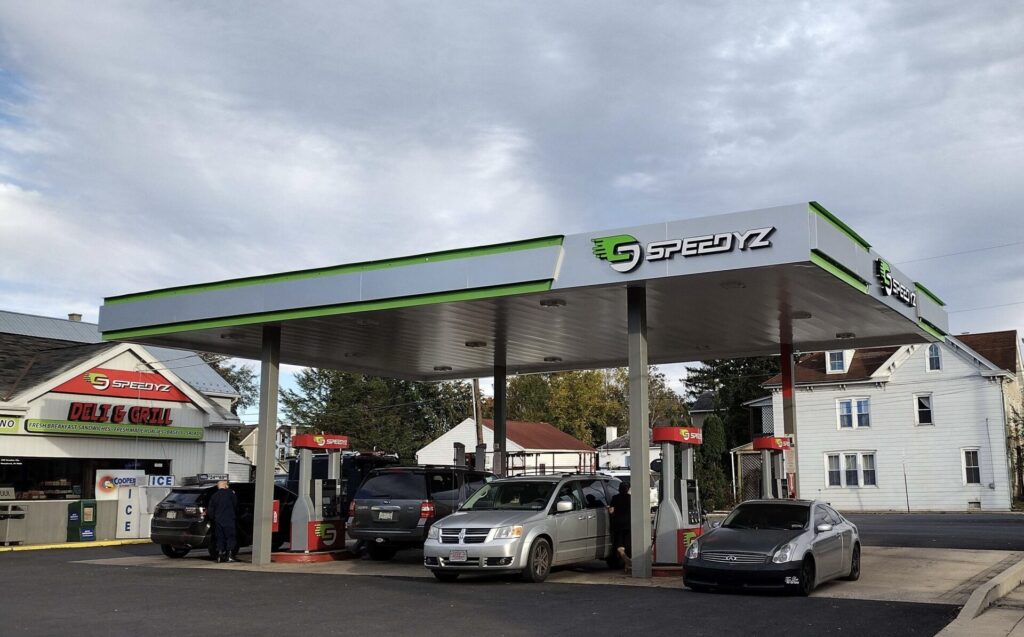 Imaging your canopy and forecourt will give your station a fresh new look. Whether you are refreshing the same brand or changing flags, canopy imaging makes your store look clean and safe.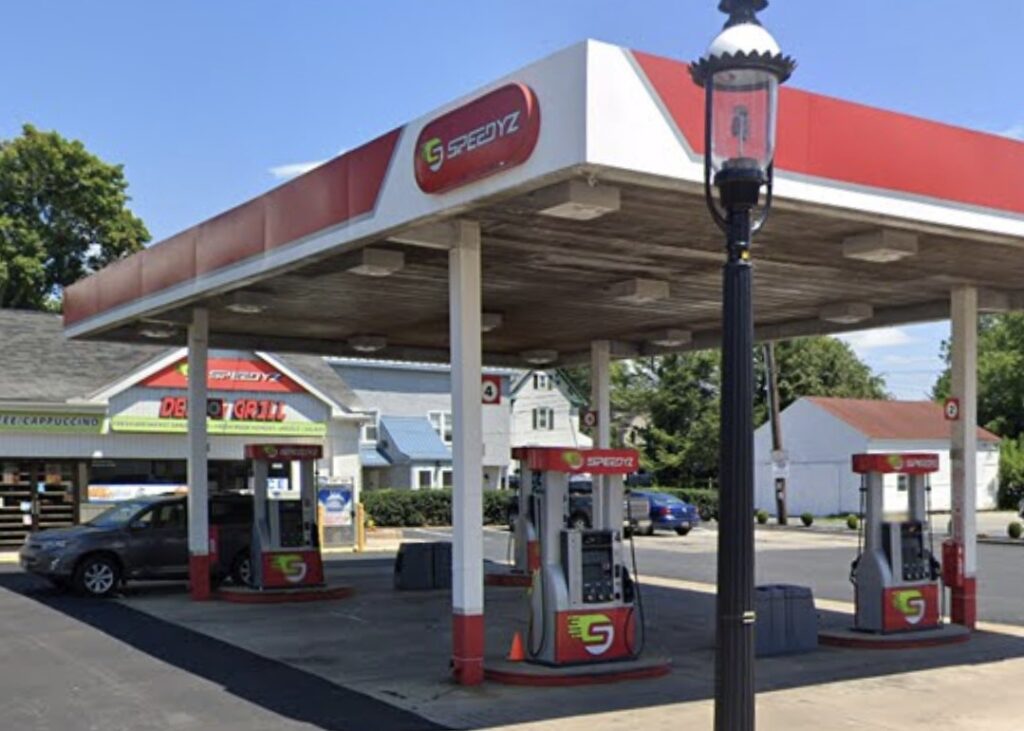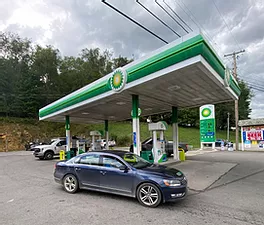 We use a special canopy paint system to inhibit rust, prevent mold, seal the surface, and create a highly reflective surface to make your canopy easier to clean and safer while extending the life of the decking. We tint this paint in-house so we can match your existing poles and island curbs as well as all marketer color schemes.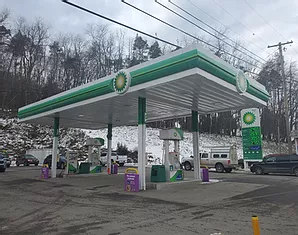 Canopy refurbishment and redecking can make your canopy safe, sound and look like new for a fraction of the cost and downtime of a new canopy erection. Canopies endure harsh weather conditions. After years of being battered by storms and eroded by salt, poles and decking start to fatigue.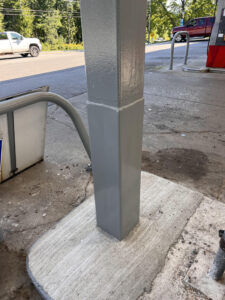 Post Sleeving reinforces weak spots on canopy posts. This allows the entire canopy to be reinforced while it all stays in place. The concrete is removed around the post at grade and steel is welded to the posts to make it stronger.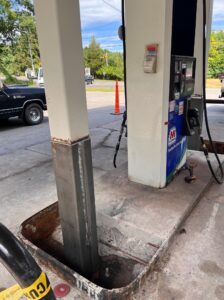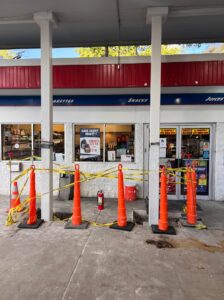 If too much of the post is damaged, sections of the posts can be replaced. This is also a perfect opportunity to make your canopy taller to accommodate larger vehicles and prevent future damage.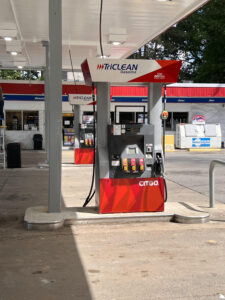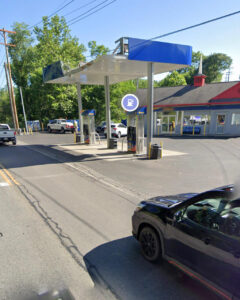 Canopy Fascia Damage can occur from accidents or nature. We can repair your fascia and drainage to like new condition. We can also assess the damage to see if any of the structure or deck has been comprised. All repairs can be made at the same time, usually without any downtime for the site.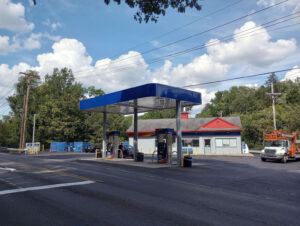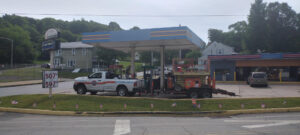 Redecking will stop leaks and add years of life to your canopy. During a redeck, new fascia is installed, the posts are painted and any drainage problems are corrected.